The 1200 STREETMASTER
The Ultimate Catering BBQ Smoker
If our 2022 fan favourite, the 600 Streetmaster & our huge 1200 Festival had a baby, this would be the result. Although, we think baby is the wrong word to use as this is an absolute powerhouse of a catering BBQ smoker trailer.
The front of this catering BBQ is kitted with a total of 5 segmented cooking bays spanning across a dual charcoal grilling area. Both bring instantly adjustable height settings, thick solid stainless steel grilling grates, and a designated upper warming shelf.
The rear of the trailer has been transformed to house our Vertical Smoker, The "VS200", opening a window of opportunity, (or rear door in our case) to any commercial outdoor caterer.
Boasting Incredible Innovation…
This commercial catering BBQ is unrivalled in the marketplace and here's why…
Adjustable dual grill heights giving instant heat control
Huge charcoal grilling area with adjustable grill heights giving easy access for charcoal replenishment and instant heat control from searing hot, to slow cooking.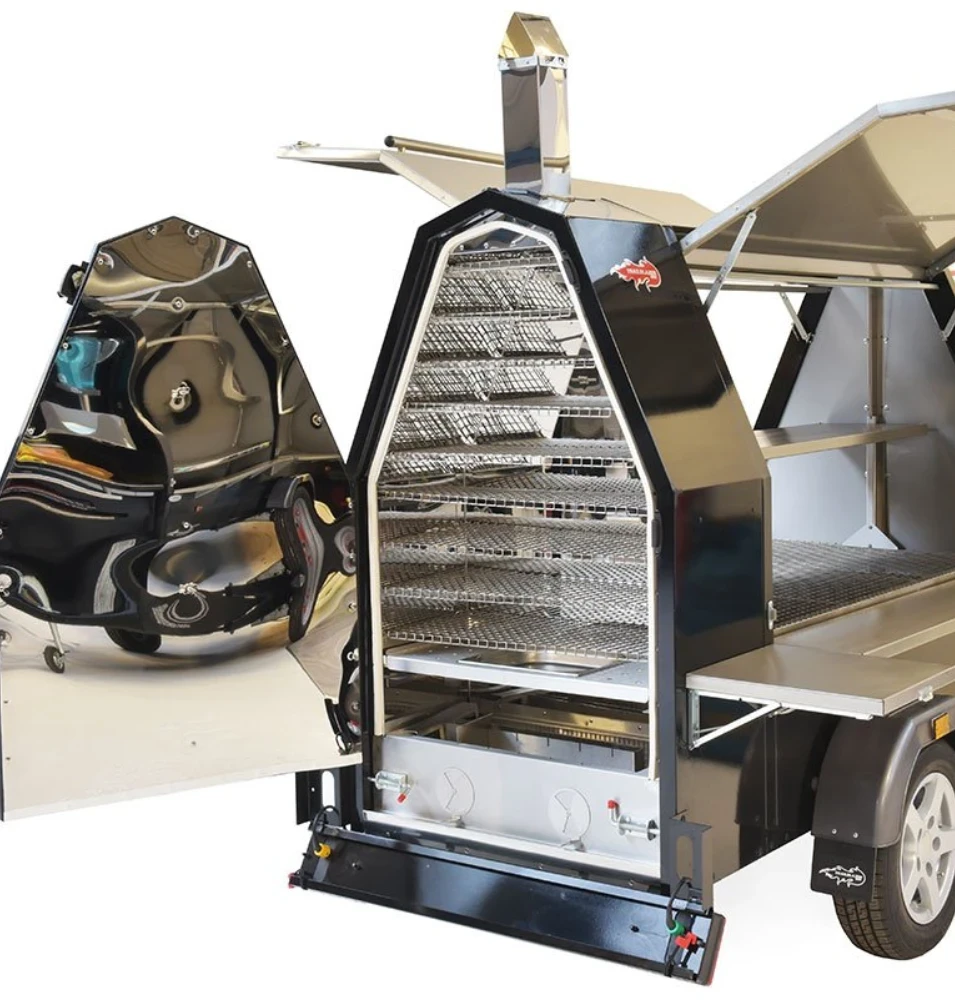 Fully insulated vertical smoker
The fully insulated vertical 8-rack smoker offers a huge 200L smoking capability making this the ultimate street food trailer. This area can be used to smoke, roast, low & slow cook, or as a hot holding. See smoker features below.
Iconic stainless steel gull wing doors
Iconic stainless steel gull wing doors with multiple fixing positions offering excellent weather protection to chefs and double sided cooking. When closed, doors will keep everything inside hot, safe & contained.
Front & side stainless steel drop-down tables
Hygienic and stylish stainless steel drop-down tables allow plenty of room for side dishes, food preparation or setting out dressings. Tables fold down for compact storage and transport.
Vortex air vents to maximise airflow & ventilation
Manage your cooking airflow for low and slow or indirect cooking or high speed grilling using the Vortex adjustable air vents on top of the 1200 Streetmaster. Hot air draws the smoke up and out under your control.
Ash scraper & collections box for clean out
Ash scrapper and collection box allowing for hassle free clean out. Simply pull the scrapper bar to gather charcoal into the removable ash box. With our premium grade lumpwood charcoal, ash will be minimal.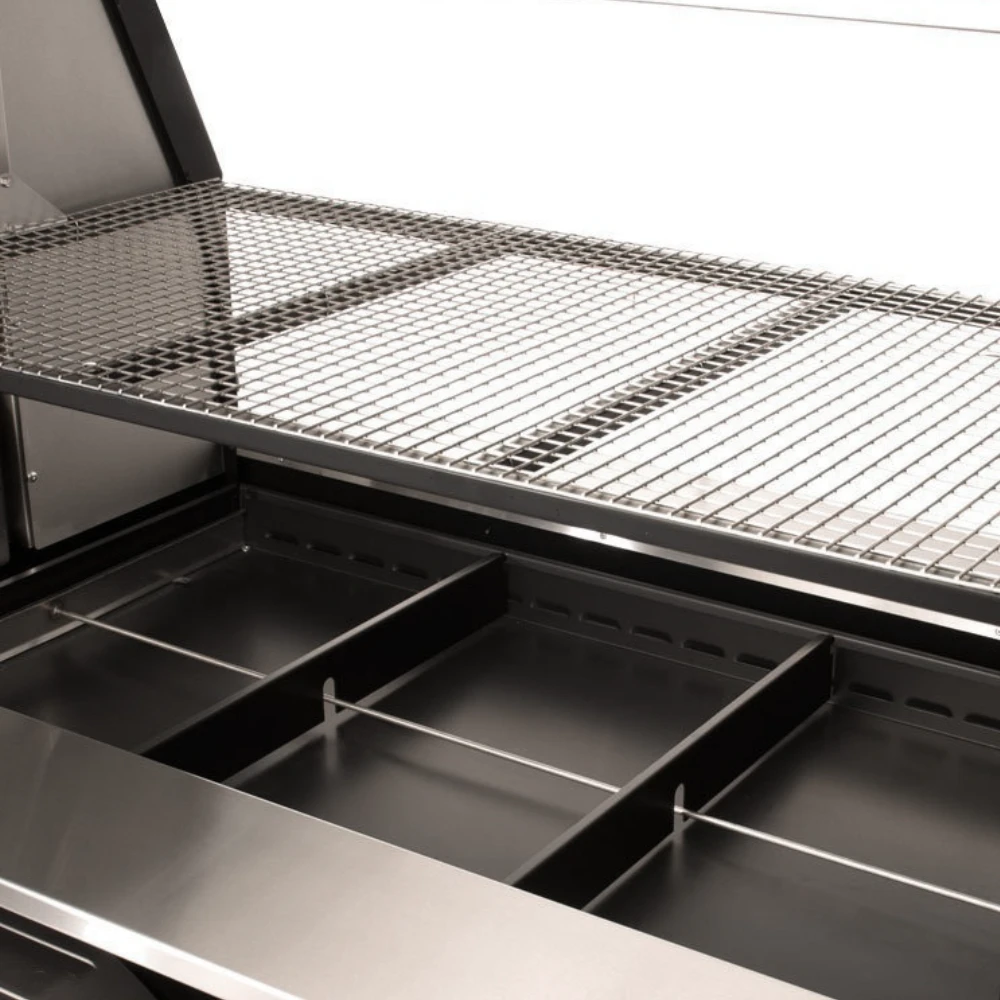 Reinforced firebox with three cooking bays
Built for 'zone cooking', our reinforced firebox comes with three cooking bays to allow for multiple chefs and direct or indirect heat zones you may need e.g. searing, grilling, resting.
10 inch five spoke alloy wheels
Upgraded 10 inch five spoke alloy wheels with high profile tyres may not get you there any quicker, but they are stronger and simply look great as you travel and park up at your next event location.
Stainless steel upper warming shelf
This offers the perfect way to store warm cooked foods so you can prep ahead of the rush, or simply make it easy to serve tasty hot food every time. You are in full control of your cook.
European whole vehicle type approval
European whole vehicle type approval means that you require absolutely no additional license to legally tow this street food trailer across the UK or Europe. Equipped with a fully integrated trailer lighting system.
Full stainless steel interior with galvanised & powder coated exterior
Made with a full stainless steel interior and a galvanised then powder-coated exterior. This Trailblazer will not rust!
SMOKIN' HOT SMOKER FEATURES
Designated 'minion maze' firebox for maximum efficiency
Our 'minion maze' is designed for maximum fuel efficiency with a single load of our recommended fuel, Heat Beads® BBQ Briquettes, giving up to 18hr burn time at extremely high temperatures.
Lower & upper adjustable air vents for precision control
Our BBQ smoker comes with top & bottom vents for maximum temperature control and air flow letting you carefully manage perfect smoking. You can simply taste the difference – more flavour, more taste.
Eight removable oven shelf racks
With an ample 200L vertical smoking chamber and eight removable stainless steel oven shelf racks you get more spacing between racks to let the the trapped smoke to do its magic.
Supplied water tray / drip tray with multiple height settings
The Streetmaster comes with a water & drip tray.  These trays can sit on multiple different height settings to keep your smoke at the right humidity and your food tender whilst catching sauce and glaze drips.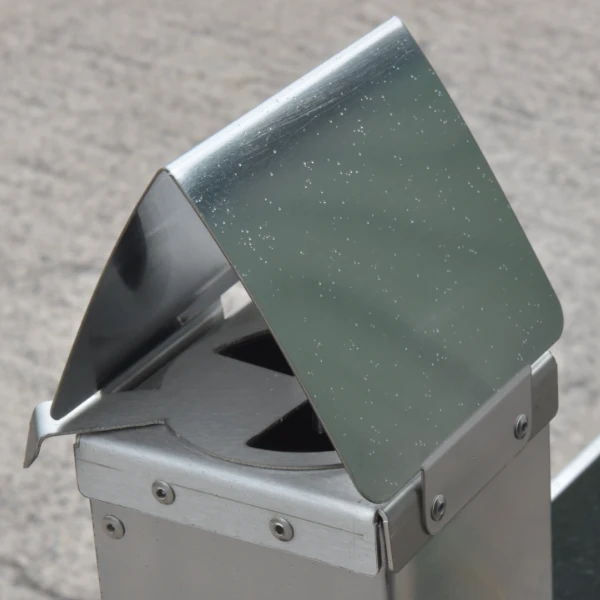 Chimney hood for weather protection
When the weather is inclement, your precious smoke needs all the protection it can get. The chimney hood on the smoke stack is designed to give you full control over the air vent and unwanted water ingress.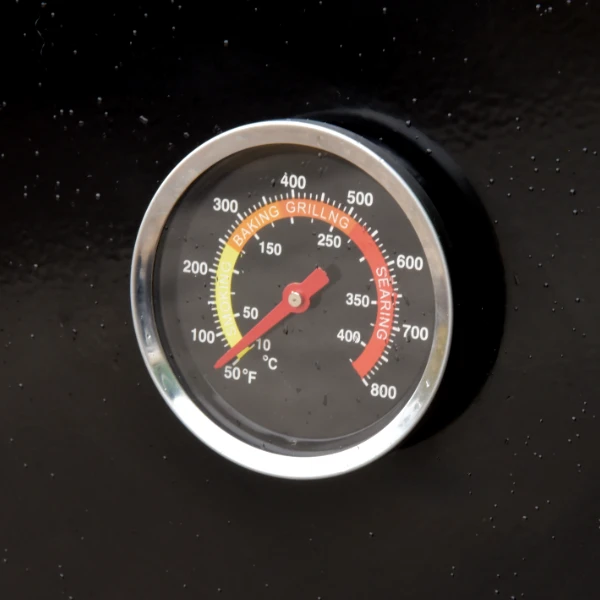 Twin thermometers for accurate temperature readings
Need to check the temperature at the top and bottom of our commercial BBQ smoker? Twin thermometers built in to the smoker door will tell you all you need to know to manage your smoking.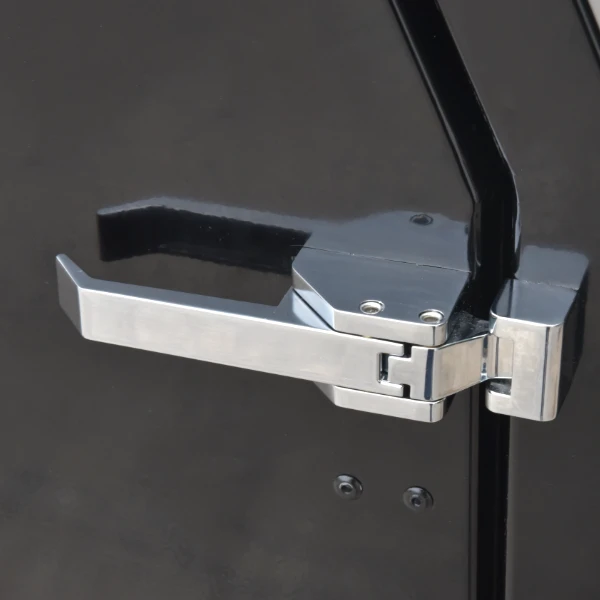 Lockable handles for tamperproof long cooks
When your commercial BBQ smoker is working its magic on long cooks you can ensure no one will tamper with the burn or release smoke and temperature early with secure locakable handles.
Silicone seal for airtight environment
Every commercial BBQ smoker needs an airtight environment to contain and manage heat and airflow and the 1200 Streetmaster is no exception. A strong silicone seal keeps heat and air trapped to give that perfect smoked taste.
Our customers love us
And we love them right back!
We Look Forward To Talking With You
Please complete the form and we will be in touch with some pricing and information. Don't worry, we will never pester or pressure you into making a decision.