Trailblazer Commercial BBQ Videos
Customer Success Stories
While you are here, why not have a read through our other customer success stories and learn how other traders are profiting with Trailblazer BBQ throughout the UK street food and outside catering industry!
From Cafe to Mobile Catering 
Start of as a cafe owner however soon realised the money was in outside catering and wedding BBQs
Started with a 600S Grillmaster in 2015 & now owns 3 Trailblazer BBQs
Starting of small, Mark focused on PTAs and school parties. Now he is only targeting corporate functions and weddings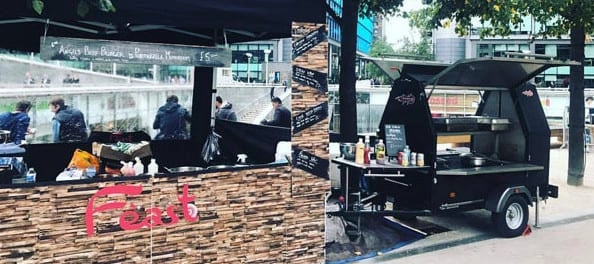 New Street Food Trends Need New Innovation
Feast use their 600S Grillmaster for street food trading across London
Noticed an increase profits of up to 40% since using the Trailblazer BBQ trailer
Produce tastes a lot nicer since switching to the Trailblazer towable BBQ
An increase in productivity has allowed Feast to work more efficiently and spend more time with family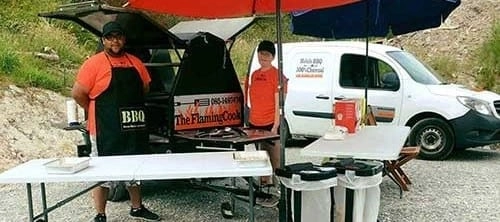 Flaming Jacks ready for Trailblazer no.2
A mobile BBQ caterer targeting private parties and small events
Just one year on with Trailblazer BBQ and Jack is ready for machine No.2
No limitations as to where he can and cannot caterer due to Trailblazer's self sufficiency
Believes Trailblazer to be an essential factor to his business' survival and growth
Leave your details & we will pass on pricing & more info.